STEPS for Kids is conveniently located in the Yorkville Professional Center at 507 W. Kendall
Dr, Suite 4, Yorkville, Illinois. Situated near the intersection of Rts 47 and 34, our location is
easily accessible from both suburban and rural areas in Kendall and surrounding counties. Easy
access is available from I-80 and I-88 via Route 47.
Our newly renovated facility is 5000 square feet that includes rooms for individual and group
therapy sessions, multiple sensory motor gyms and space designed to promote self-regulation,
participation and play! Our philosophy encourages parent involvement in sessions while our
location is conveniently located near shopping and other services for parents to take advantage
of during treatment. Take a look at what our center has to offer!
Take a look at what our center has to offer!
"Page Under Construction!
More photos of our clinic coming soon!"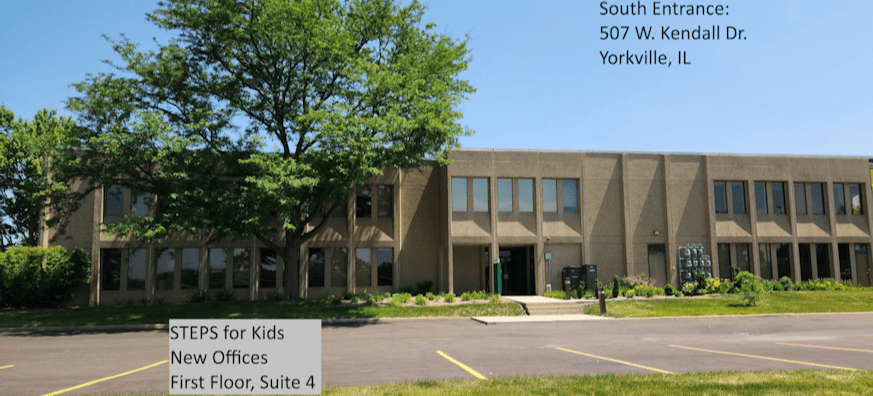 507 W. Kendall Dr., Suite 4 - Yorkville, IL 60560
(New Location as of July 1, 2023)
Phone: 630-552-9890 / Fax: 630-552-9891